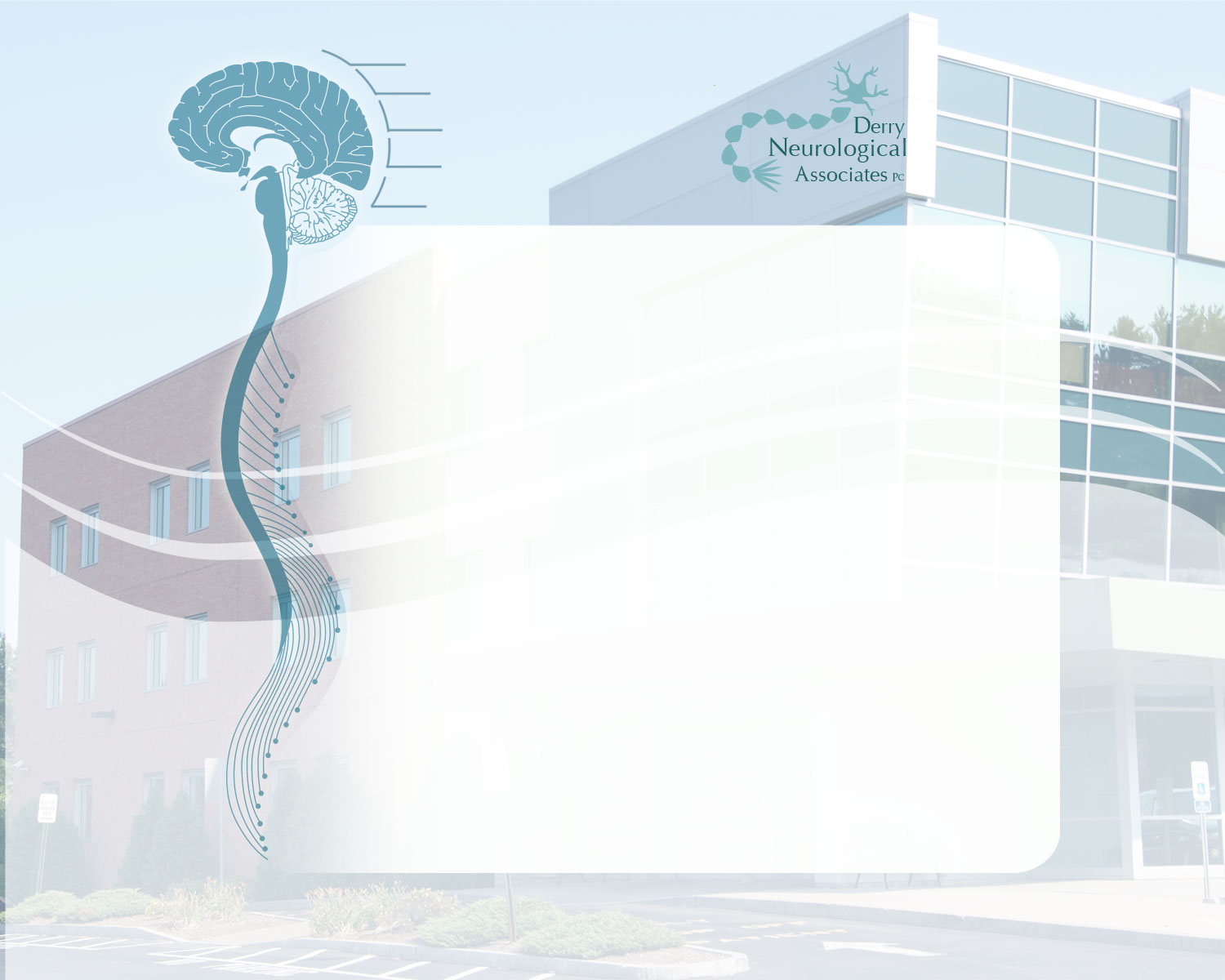 Home
About
Doctors
Contact
Patient Education
Welcome!
Since it was founded in 1990, Derry Neurological Associates, PC has been providing quality neurological care to the southern New Hampshire community. Our board-certified physicians are committed to assessing, diagnosing, and treating patients in a compassionate and caring manner. We provide care for all diseases of the nervous system, including but not limited to stroke, dementia, epilepsy, headache, Parkinson's disease, multiple sclerosis, and sleep disorders.
Mission Statement:
"To provide quality Neurological care for the community"
Check out our new Patient Portal!